Greetings!  

Hebrew Scriptures - The Foundation of all teachings and doctrines. 

Eph 2:15 Having abolished in his flesh the enmity, even the law of commandments contained in ordinances.. (KJV)

Now the Paraphrase:

2:15 Having abolished in His flesh that hostility created by the law of commandments contained in civil (man-made) ordinances, so as to create in Himself (the Messiah) from the two [peoples], one new man, creating shalom (peace).

And that it is Elohim who has made us complete as administrators of the B'rit Chadasha (the New covenant), not created from the letters engraved in the stone tablets, for the letters engraved in stone worked through the death of animals (sacrificial system)(KJV "letter kills") but the The Spirit through the giving of a resurrected life.

Gal 3:19 What purpose then did the [sacrificial] law [after the order of Levi serve]? It was necessary to add because of Torah violations, at least until the Seed could arrive to whom the covenant and Promise had been made; and that had been appointed through heavenly Messengers by the hand of a Mediator.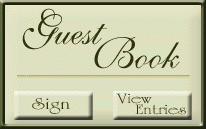 MP3 AUDIO DOWNLOADS INDEX

AUDIO MP3 (Left to Listen; Right to Save

            NEW PROGRAMS